New 2002 Prices.
Church and Registry Office Videos
This highly competitive package begins with coverage of the guests arriving at church, arrival of the Bridal party, the entire church service, signing registers, photos outside after the service and ends with the Bride and Groom leaving for the reception. Coverage of the cake cutting and speeches is included.
The tape is edited, titles are added, and copyright free music placed in appropriate locations if required. The tape is captured using the latest digital video cameras which give superb image quality. One copy of the tape is supplied in an attractive white presentation case.
Titles are done using a digital camera to capture the main people in the video. Their names are added using a computer. Then the photos are strung together and set to music to make an attractive title sequence.
Optional extras are attendance at the bride's home, childhood photos put after the titles, and the night reception.
Church Videos £295 inc vat
Night Reception £65 inc vat
Childhood Photos £30 inc vat
Bride at Home £25 inc vat
Additional copies of tape £20 inc vat
Combined Photo and Video Packages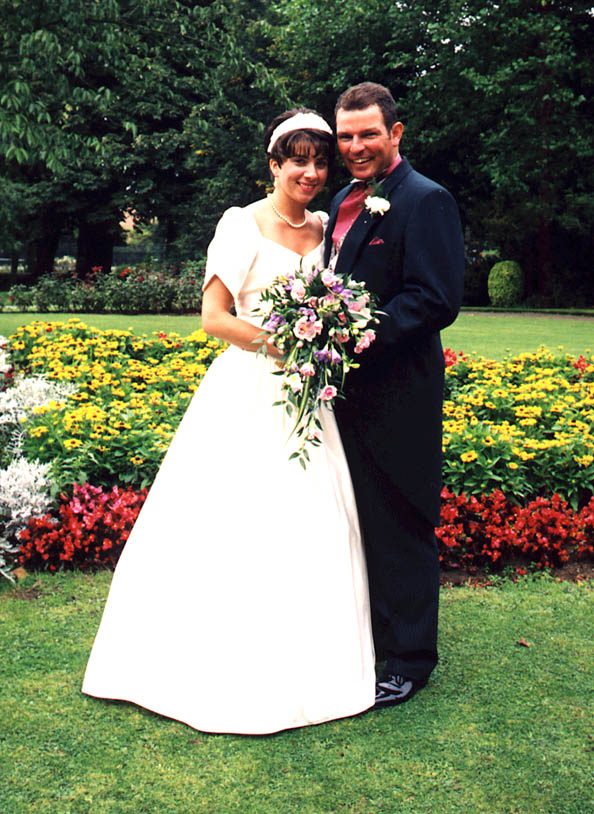 25 8x6 Photos in an Album and Video
£580 inc vat
35 8x6 Photos in an Album and Video
£645 inc vat